The Fearless Artiste
Kiersten Williams
The artist, Kiersten Williams has been honing her skills in painting by using negative space to create motion for the past three years. Originally passionate about dance and movements, Kiersten has blended her movement skills with a brush and color creating a perfect mixture of her two passions.
Kiersten's evolution into painting movement by using negative space allowed her to introduce another element in this cutie's community and extended her range of talent even further. Her use of color and negative space allows her to challenge the boundaries of one's imagination. Utilizing weightlessness to feel an emotional story that explores the depths of intense curiosity and composition.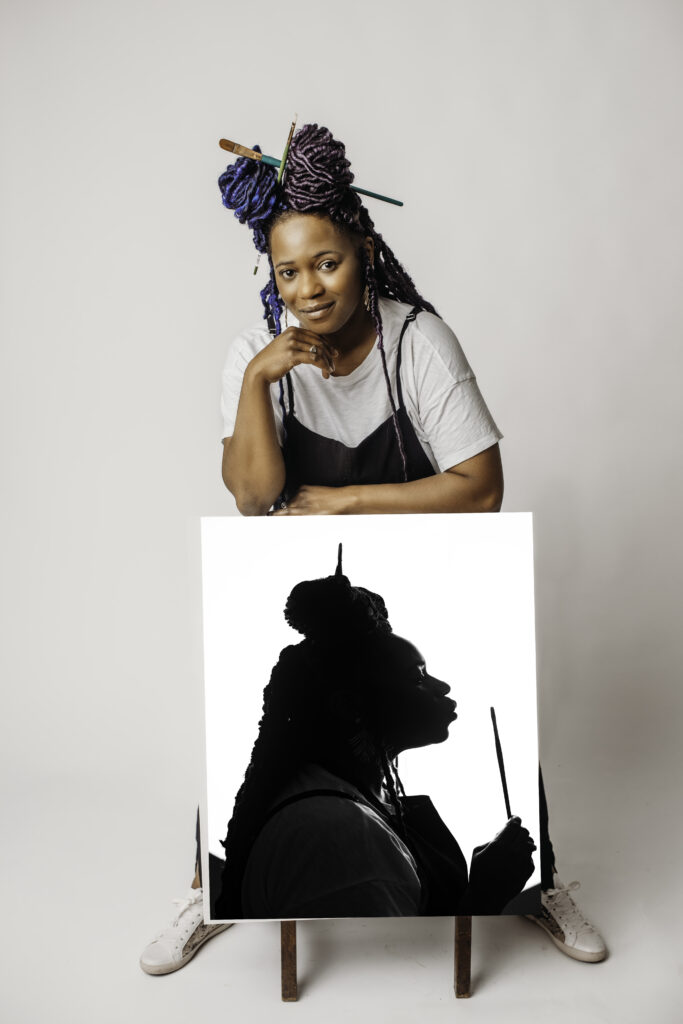 "Art is standing with one hand extended into the universe and one hand extended into the world, and letting ourselves be a conduit for passing energy."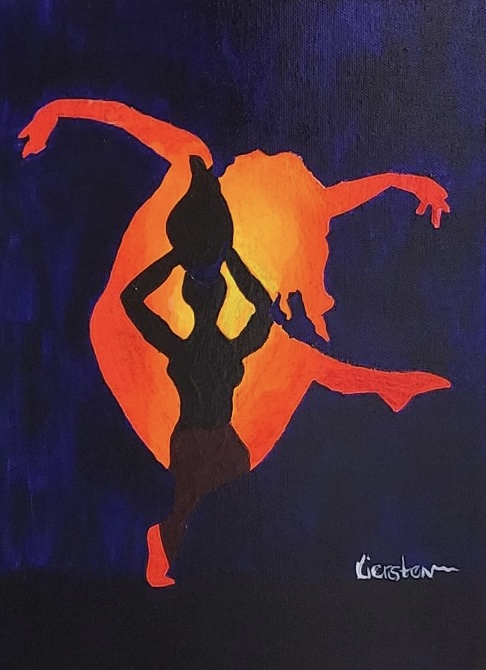 Let's Journey Together...
Kiersten paints pop art, silhouettes, abstract portraits, abstract skylines and other objects (e.g., a favorite photo of your favorite vacation spot or family member) upon request. This is consistent with her other "in the moment" pieces. Kiersten does not create traditional art pieces, but uses your favorite image or detailed description of request.

Kiesrten's artwork captures a unique perspective of the image or description. Using different techniques to create texture and color schemes to set the mood of the piece. When working with you we can agree on an approach that meets your needs. You will approve a preliminary sketch at the time of contract signing.